The Planet's Most Captivating Light Show, Zadar, Croatia
The Sun Salutation is a vast public pavilion paved with a 22-meter-wide circle of 300 solar panels. In an exceptional example of an efficient and renewable energy source, these millions of photovoltaic cells store enough energy to power Zadar's entire waterfront lighting system.
After collecting the sun's energy all day, the panels light up the night in an array of colorful flashing sequences, like a giant kaleidoscope. The light patterns and colors change every few seconds, making it one of the greatest light shows in the world.
The motion of the lights is based on how much solar energy the panels gather throughout the day, and also symbolizes the dance of the eight planets of our solar system by using proportionally sized lights placed at their relative distances from the sun.
Solar panels in the shape of Mickey Mouse's head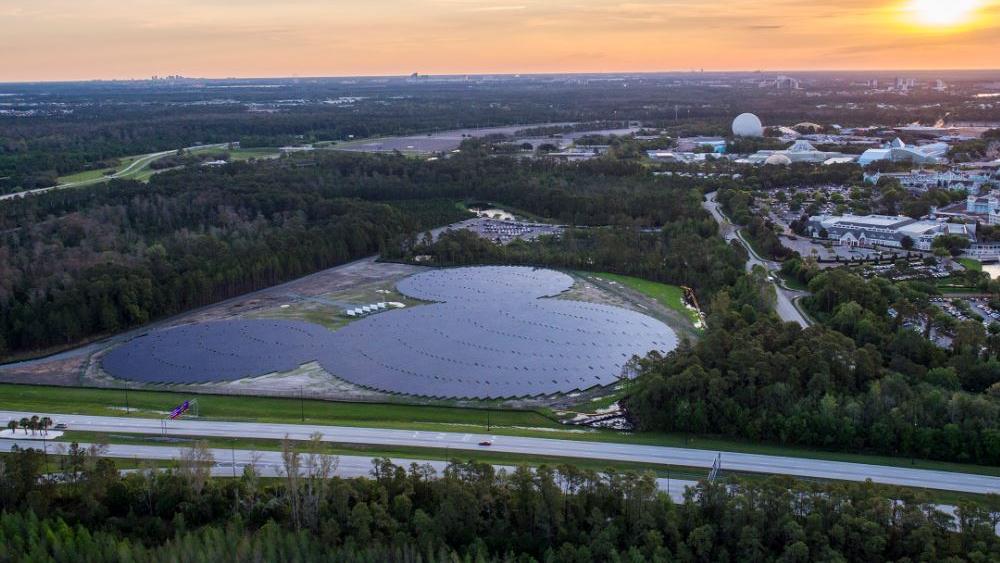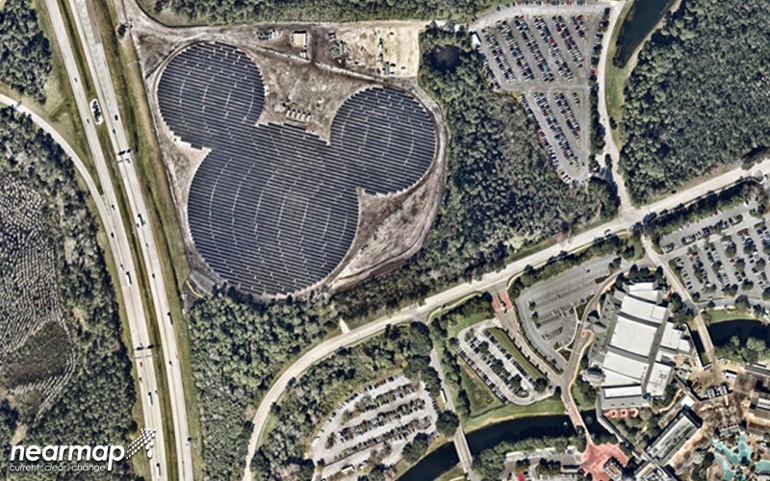 A Giant Solar Panels Array in the shape of Mickey Mouse's Head went into operation last month in the state of Florida. Made of 48'000 solar panels, 5MW facility is owned and operated by Walt Disney World Resort, and Duke Energy. This solar farm produces enough electricity to meet power needs of the resort itself, and its other customers, such as Four Seasons Resort, and hoteliers along Hotel Plaza Boulevard. Go solar and have fun!
Solar powered airplane Solar Impulse 2 is ready to continue its journey


After spending 7 months on the ground due to necessary battery repairs, Solar Impulse 2 solar powered airplane is ready to resume it's first Round-The-World solar flight. This time it will take off in Hawaii and will attempt to reach continental US West Coast in approximately 4 days. Last leg of 4,481 miles from Japan to Hawaii took record breaking 117 hours, 52 minutes, when the plane flew 5 days and 5 nights without any fuel, being powered by energy stored only in its batteries.
The plane has a wingspan of a Boeing 747 Jumbo jet, weight of a family car, and carries more than 17'000 photovoltaic cells that charge on-board batteries when the sun is shining during the day.
This challenging project has been founded and guided by 2 entrepreneurs and pioneers, Bertrand Piccard and André Borschberg. While facing various technical, human, and operational challenges the pilots and the team demonstrate possibilities of clean technologies and renewable energy.
Nevada Solar One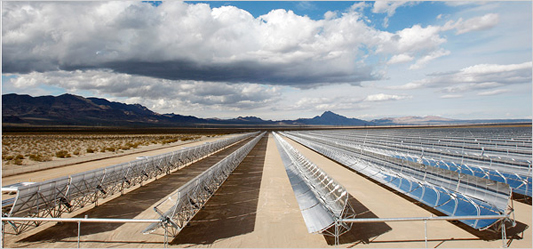 Nevada Solar One is the second largest Solar Thermal Plant built in the US (64 MW capacity), and located near Boulder City in Nevada. Since 2007 when it went to operation, it has been helping to offset CO2 emissions from approximately 20'000 vehicles per year. It has more than 182,000 mirrors that concentrate solar radiation onto tubes containing a heat transfer fluid. This fluid is then heated up to 391 °C and exchanged to water to produce steam which drives a conventional turbine. Turbine is connected to a generator to produce electricity.
Solar Bike Road
The world's first solar bike road called SolaRoad operates in the town of Krommenie, about 25km from Amsterdam, the Netherlands. The solar path works like a giant long solar panel: when the sunlight hits its surface, solar cells generate electricity and feed it back into the local utility grid. The amount of solar energy it produces annually is enough to power up 2 or 3 average houses. Solar panels are encased into pre-fabricated concrete slabs. On the top, solar cells are protected by a thick layer of toughened glass with a skid resistant coating. The length of the world's first solar bike road is only about 320 feet. The main purpose of it is still… to collect as much data as possible, and provide a test ground for research and technology.  The owners are looking for a 15 year payback period, and if the project proves to be successful, the solar road will most likely be extended, and solar technology integrated in road infrastructure all across the country. More information on the official website https://en.solaroad.nl/