1. Get some solar quotes
Simply fill out a request form, provide details about your solar project, and request FREE solar quotes from professional solar installers in your area! Here's how it works:


2. Initial consultation and solar site assessment. 
During this stage, your solar panel installer should visit your property, identify areas or roof segments suitable for solar panel installation (facing South, East, West), determine exact azimuth and tilt angles of the proposed solar panels array, assess shading from trees or neighboring buildings, and probably take some roof measurements. Read more….

3. Review System Design, Quote, Purchasing Agreement
Roof measurements are the basis for a solid engineered design and equipment specifications. Your solar panels installer should present a detailed module layout showing you exactly where solar panels are going to be installed. Before you sign on the dotted line, be sure to review details of the Solar Quotation, Financial Analysis, and Purchasing Agreement. Some of the solar contractors may present very attractive numbers to you, however, read more…

4. Sign Agreement. Submit your microFIT/Net Metering application.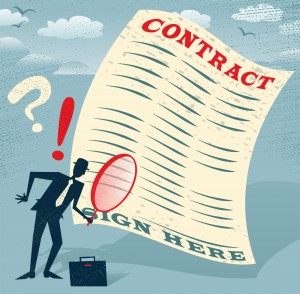 Once you are comfortable with the price of your turn-key system, quality of the components, and qualification of your solar installer, sign the Installation Agreement, and ask for their help in submitting your application for the Solar Energy Incentives program. Most of the solar companies in Ontario provide this service for free, or at least include it in their turn-key package. You should obtain the required documents (i.e. Parcel Register, Notarized Applicant Declaration Form, etc.), and apply for a solar panels incentives program as soon as possible.

5. Contact your Local Utility Company, and Apply for a Building Permit.
At this stage you would definitely need help from your Solar Panels Installer. You would have to submit a Form C (request for connection) to your Local Distribution Company (LDC), specify the type of equipment you will be using, provide module layout, etc. Another important step is applying for a Building Permit to install your solar panels system. This is when an inspection and report from a Licensed Professional Engineer in Ontario is going to be required.

6. Installation of your Solar Panels System.
In case of the microFIT program, you generally have 180 days from the date LDC approves your request to install and connect your solar panels system. This includes Mechanical Integration (installation of roof flashings, rails, solar modules, etc.) and Electrical Connection (wiring of solar panels, strings, array, combiner boxes, wires, inverters, system disconnect, grounding, meter, etc). It goes without saying that installation of your solar system should be done by qualified tradesmen.
7. ESA Inspection and Final Connection of your Solar System.

ESA inspector will visit your property, and confirm the system is installed as per Local Electrical Code. This includes inspection of equipment, wiring, conduits, grounding, system disconnects, etc. Once ESA approval is received, electric utility will install Generation Meter and connect your system to the grid. Notice for grid connection will be send by your utility to the OPA (IESO).
8. Close the Building Permit. Accept your microFIT/Net Metering Contract.
Depending on your municipality, Building Inspector might or might not visit your property, inspect your solar installation, review roof connection details, and provide a sign-off to close your Building Permit. Once the OPA (IESO) receives an OK from your LDC confirming your solar system is connected, they will send you a contract to review and accept.
9. Done! Start receiving payments or credits towards your energy bills! 
To find out how much you can make by selling electricity back to the grid, check out our solar panels calculator for energy and income here